Compatibility with the Uncanny Groups plugin is only available in Design Upgrade Pro.
While our pro version doesn't add options specifically for the Uncanny Groups plugin, we do utilize some existing options from our plugin, and apply them to certain areas of the group pages & views.
We use the Link Color & Link Hover Color (on the General Design panel) to update text links within the tables, as well as the "customize columns" links
We use the Global Border Radius (on the General Design panel) for modal popups, bulk-add containers, and some form text <input> elements
We apply all of your button colors & border radius from the Buttons panel

CSV Export buttons use Standard Button styles
Add User, Add Group Leader & all other primary action buttons use Primary Button styles
All buttons with an outline style use a modified Standard Button style. The background color is used for both border & text color, and the background remains transparent.
Uncanny Groups Color Settings
Table headers, dropdown menus & active page links continue to use the custom colors set on the Uncanny Groups > Settings page. The Design Upgrade Pro for LearnDash plugin does not change these elements. See below: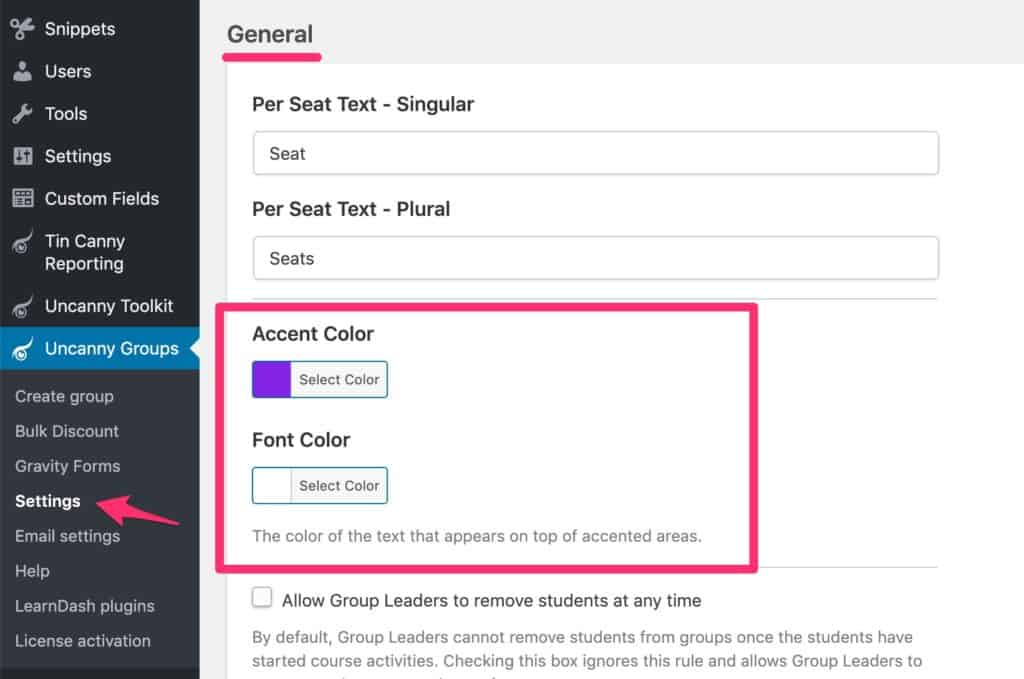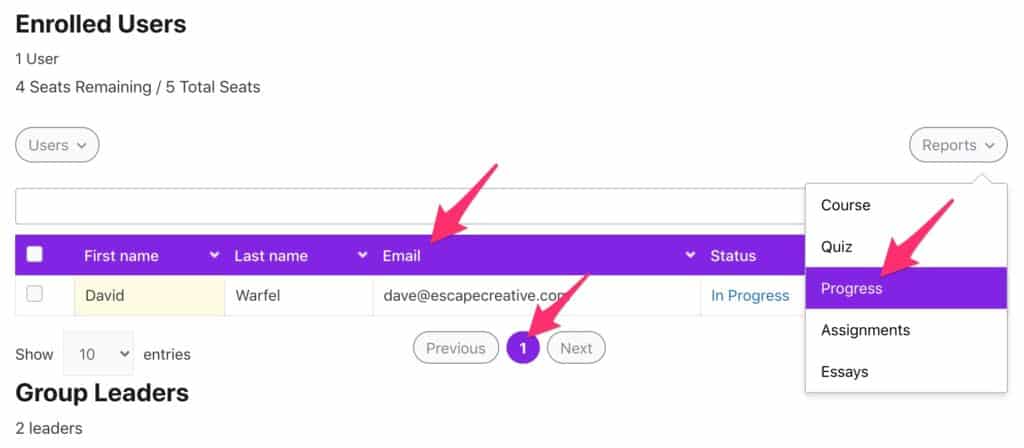 NOTE
Uncanny Groups is a premium plugin and must be purchased separately from Uncanny Owl. Use code uo-affiliate10-dwarfel for 10% off.